Tonight the Cards head to the friendly confines of Miller Park, where the Cards are a Major League best 63-43 historically, to begin a pivotal weekend series against the Brewers before the All-Star break. With the Cards just two games back of the Brew Crew, they could overtake them in the NL Central standings by sweeping them this weekend.
Kelly Returns: After being sidelined for nearly three months with a strained left hamstring, Joe Kelly returns to the mound tonight in the series opener. While it's a tough first test for Kelly to face a team that is 7th in the league in runs scored, the Brewers have lost 9 of 10 games and five in a row. For what it's worth, Kelly was impressive in his three starts (1-1 with a 0.59 ERA) before the injury, but the Cards best indication of how he will perform tonight will be from his three rehab starts for Memphis. In those starts, Kelly posted a 2.61 ERA and got better with each rehab start. His only issue was controlling his pitches, as he issued six walks in just over 10 innings, so he will most likely have his pitch count limited tonight.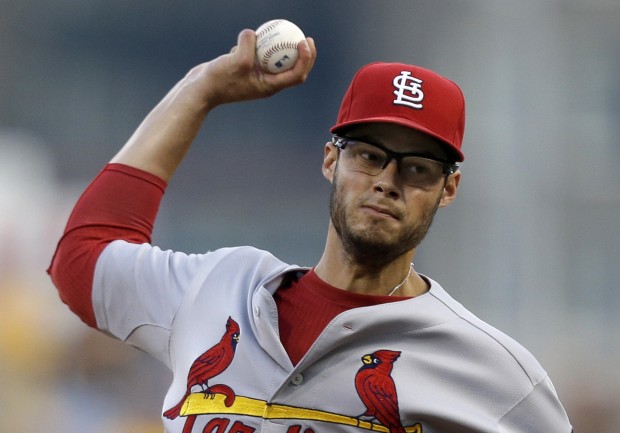 Yovani Gallardo (5-5, 3.45 ERA) takes the mound for the Brewers to face a team that has been his achilles' heel, to say the least. In his career, Gallardo is 1-11 with an appalling 6.34 ERA against the Cards in the regular season. Yet, he pitched decently against the Cards in April, as he pitched six innings and conceded three runs. There are a lot of Cards players with success against Gallardo, but look for Matt Holliday in particular to have an explosive game since he is 10 for 33 with four homers against him.
The Skinny: If Joe Kelly were completely healthy, the Cardinals would undoubtedly have the edge in tonight's pitching matchup. Since we aren't exactly sure what to expect from Kelly tonight, this game is very tough to predict. I expect a game with a lot of runs scored in the hitter-friendly Miller Park, with the outcome likely decided by the bullpens.