The Bottom Line: By scoring four runs in the first inning, the Cards were able to hold on for a 4-2 win today to clinch a series victory. The Cards were able to get to Zack Greinke (11-6, 2.90 ERA) early as Matt Holliday recorded his 49th and 50th RBI's with a two-run single to give the team a 2-0 lead. Then, Matt Adams connected on a two-run Big City Blast, his 12th of the season, to give the Cards a commanding 4-0 lead after the first inning. The Dodgers added a run in the third and eighth innings, but Trevor Rosenthal shut the door in the ninth with his 30th save of the season.
Kelly Shines This Time: After Joe Kelly retired 13 straight batters before being taken out, it was evident to all Cards fans that the Joe Kelly we all know and love is finally back and healthy. Kelly (2-1, 2.84 ERA) made just his second start since coming back from a lengthy stay on the disabled list, and he looked much sharper than he did in his start against the Brewers last week. Kelly tossed seven innings and allowed just one run on four hits to pick up his second win of the season.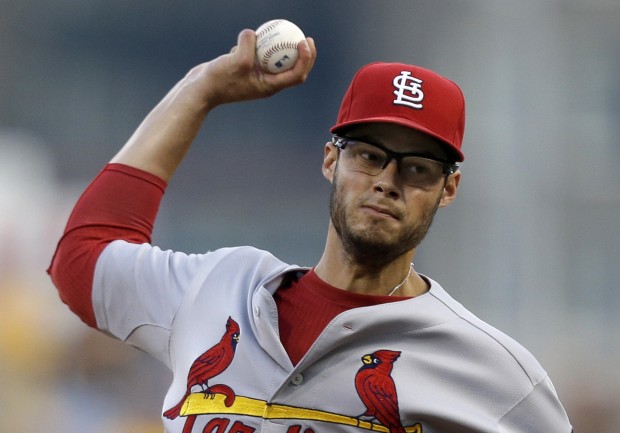 What's Next: With today's win, the Cards (54-44) have now won the first two games of this weekend series and will be looking for a sweep tomorrow in primetime at 7:05 CST. The series finale pits Carlos Martinez (2-4, 4.43 ERA) against Clayton Kershaw (11-2, 1.78 ERA), who will undoubtedly have something to prove against the Cards after getting snubbed as the starter for the National League in favor of Adam Wainwright.